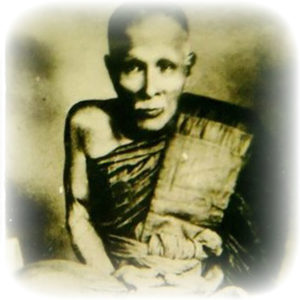 ​
Luang Por Kong – Wat Bang Gaporm (3rd April 2407 – 6th February 2486 BE).
Luang Por Kong, of Wat Bang Gaporm, in Samutr Songkram, is the name of a Great Guru Monk, which devotees have been uttering for over a century now, and which is a name that resounds with fame for Patipata (Purity of Practice), as well as for Wityakom (Wicha Saiyasart Buddha Magic Sorcery).
Luang Por Kong was the most famous of all of the past abbots of Wat Bang Gaporm, in Amphoe Ampawa in Samut Songkram, whose amulets carry Master Class status and highly reputed for their powers.