Luang Phor Kee of Wat Huchang (also spelled as 'Luang Por Gee', 'Wat Hoo Chang'), was a highly renowned monk in olden days, for his purity of practice. LP Kee, was born in the year 2444 BE (Budhist Era), into a family who were mainly employed in the medical, or natural healing profession. He already knew the Wicha for making holy healing prayer water long before he became a monk, because of his experience with the family practice of healing.
Luang Phor Kee was ordained about the age of 20 years old, and was known to have spent most of his time on Tudong Forest Wandering. He wandered in solitude for many years, before returning to Wat Huchang, and began to restore, and improve the building facilities of the temple. LP Kee was a 'Pra Nak Pattana' (Monk who focuses on building temple up, and creating auspicious projects, buildings, charities, and institutions to help living beings).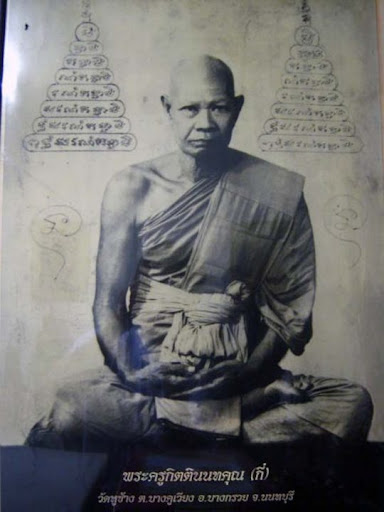 Luang Phor Kee was a Looksit of Luang Phu Ee, of Wat Sattaheeb, and usually used the wicha of LP Ee or the wicha of his other Kroo Ba Ajarn Grom Jaab, one of the teachers of Luang Por Parn of Wat Bang Nom Kho. He taught all of his Wicha to the current abbot, also famous for Palad Khik, Luang Phor Tee, who was also extremely favored for Wicha Palad Khik, Taw Waes Suwan, Brahma amulets, and other talismanic charms such as the Bia Gae.
His Por 'Khun Palad Khik' were highly sought after even in his time, for his ritual that would nake the Palad Khik rise up and stand up on their own when LP Tee would stroke the head of the Palad Khik, and chant "NA NA NA NA"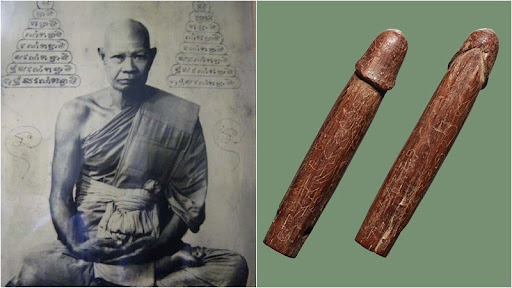 The Palad Khik of Luang Phor Kee became very popular with bandits and gangsters, as well as amorous casanovas, who love nocturnal activities to seduce lovers, who would stroke the head of the Palad Khik three times and chant 'NA NA NA" before approaching a lady or before confronting an enemy.
Luang Phor Kee is often confused with Luang Por Tee, also of Wat Huchang, because both passed their magical tests at Wat Pradoo Song Tam. It is the tradition at Wat Pradoo Song Tam to grab the hand of the apprentice, and force his hand to inscribe the Khom Agkhara spells, in exactly the same way with all students.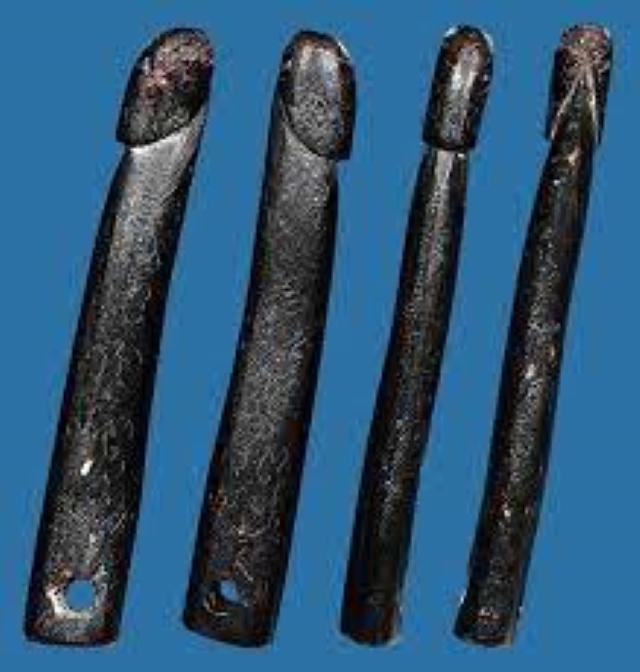 And so the inscriptions of Luang Por Kee and Luang Por Tee, both famous for Palad Khik, and both attributed to the temple of Wat Hoochang, are very similar, and takes an expert to separate one from the other. One easier way to tell, is that LP Kee has slightly more graceful handwriting than LP Tee, and that LP Kee made small, and medium sized Palad Khik mostly, whereas those from LP Tee were often much larger, ranging as large as up to 6 inches.
Luang Phor Kee was officially ordained as 'Pra Kroo Gittinontakun, but his real name being 'Kee' he was lovingly referred to as Luang Phor Kee. He passed his mastery of Buddha Magic and Occult SAorcery at Wat Pradoo Song Tam, and also under the Great Luang Por Ee of Wat Sattaheeb.
The Palad Khik of Luang Phor Kee, and Luang Phor Tee, are equally classed by most groups of aficionados as one of the top 4 Palad Khik of all time (Note; Our Proprietor Ajarn Spencer, says this is debatable, and unimportant, as everybody has their own opinions, and he himself does not believe in 'top tens' type measurements – he says "what are the top ten football teams of the world? ask ten people, get ten different answers").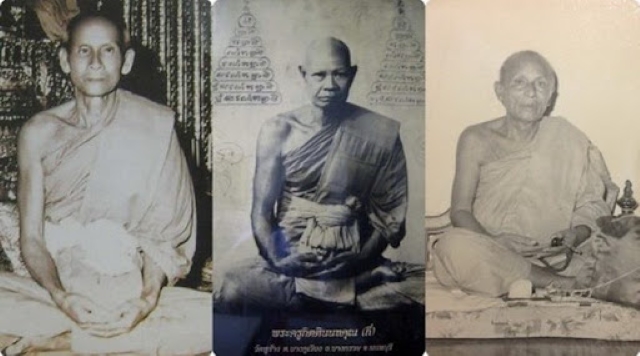 What is for certain however, is that the Palad Khik of Luang Phor Kee and LP Tee of Wat Huchang are both highly esteemed on a national and Hiistorical level, to the point where they can be mentioned among the list of the great Palad Khik of the greatest Masters in recorded history.
Which number of 'Top Ten' it is, is irrelevant to our proprietor Ajarn Spencer, who places importance on the monk, the amulet, and the authenticity, power and beauty of the amulet.
The Palad Khik of Luang Por Kee became very popular, because many market traders and other devotees who received one all recounted high business success and improvements in quality of life, or stories of guns-topper magic, and evasion of deadly accidents.
This caused his amulets to become a common folk tale and well known around the country, making the success of devotees who wear his Palad Khik common knowledge.
This is hence how LP Kee came to be a Master Monk of National Fame and Status.
He was often visited for help by devotees for his Wicha in healing illnesses and exorcising ghosts, demons and possessed people. His Palad Khik remain amongst the hardest to find, and of course, hold a very much higher price for their rarity when in ivory or coral instead of wood.
Pra Kroo Gittinontakun (Luang Phor Kee), was one of the most highly appraised Guru Monks of the Nontaburi Province, and was seen by all, as the most powerful maker of Palad Khik in the Nontaburi Province, as well as being highly renowned for his Natural/Spiritual Healing Wicha.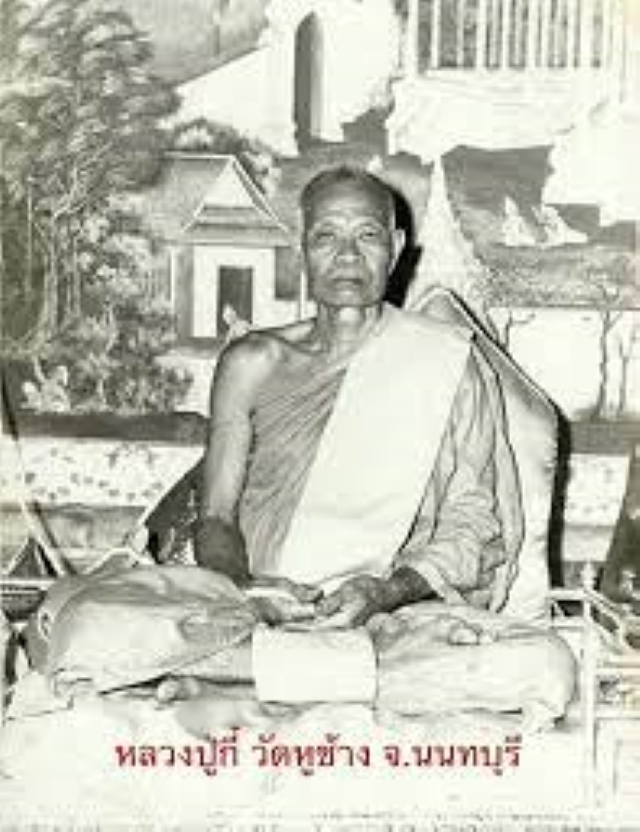 Wat Huchang
Wat Huchang is an ancient temple in Doo Wiang, in Amphoe Bang Gruay, in Nontaburi (now a part of Bangkok, as the city grew to swallow the suburb areas over the years). The Chedi, Vihara Shrine are estimated to have been constructed during the Ayuttaya Period (Circa 200++ Years).
Luang Phor Kee was constantly visited by masses of devotees daily for magical healing, amulets, removing curses and performing exorcisms. LP Kee was highly experienced in Wicha for having received the secret teachings of the Great Luang Phor Ee of Wat Sattaheeb, Luang Phu Daeng of Wat Takian, The Great Luang Phor Parn, of Wat Bang Nom Kho, Jao Khun Bhodi, of Wat Chaiyapreuks Mala, and also practiced under Gong Jaab, Master Adept of the Samnak Wat Pradoo Song Tam in Ayuttaya, and teacher of some of the greatest Guru Monks of that Era, in Khom Agkhara and Spellcasting methods.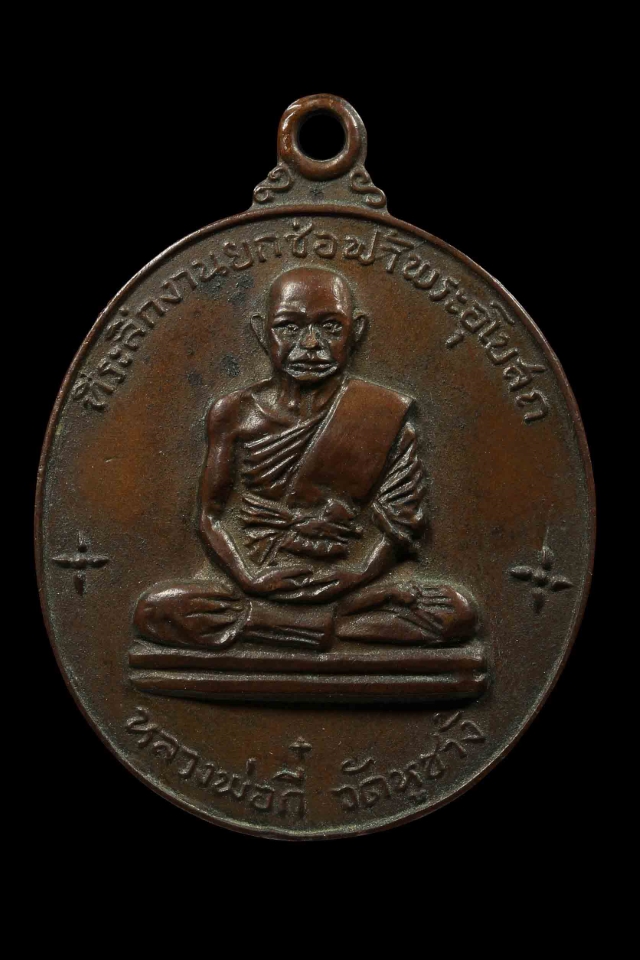 Even though Luang Por Kee is long since passed away, his amulets remain as popular today, as they were during his lifetime, as does the memory of his humility and diligent practice of purity, and the work he did helping the poor, healing the sick, and restoring and improving the temple of Wat Huchang.
It is known that Luang Phor Kee was born into the Bunyai Family, in the year 2444 BE, but history has forgotten the record of the exact address and whereabouts he was actually born. His father is known to have been callled Mr Koy, and his Mother's first name was Mrs. Fai of the Ratanachern Family Lineage. He was one of 13 siblings, and his parents were originally from the Province of Nontaburi. Luang Phor Kee's Father, was a highly respected and adept practitioner of natural healing medicines, which was always a family lineage profession and pastime of Luang Phor Kee's Family Lineage on his Father's side.
Luang Phor Kee was already practicing and mastering the Wicha Nam Mont Holy Water making Ritual at a very young age, and even adults from around the province would come for his blessings even as a small boy, for even then, tales of beneficial results from his Holy Water.
There were few hospitals in those days, and so he had very many visitors, and came to be known as 'Hmor Bun Tewada' (Doctor of Angelic Merits).
Below; Rian LP Kee 2519 BE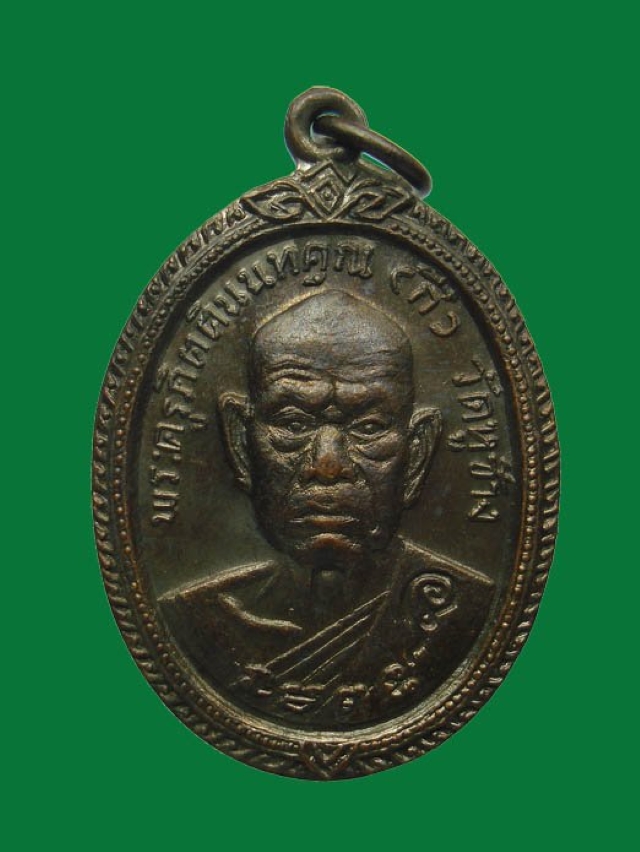 When the Young Kee was 20 years old in the year 2464 BE, he was ordained into the Buddhist Sangha as a Fully Fledged Bhikkhu at Wat Hoochang. After 2 years of Ordination, he left the temple to wander the forests and mountain caves, and practice the 13 Duthanka Practices (Tudong). He wandered through forest cemeteries and deep jungles, climbed up the mountainsides and found caves to dwell within, and develop Vipassana Kammathana Practices. Luang Phor Kee devoted all his efforts to develop powerful Samadhi and Jhana Meditations. LP Kee remained completely focused on avoiding unskilfulness in his speech and behavior, and restraining inauspicious inner intentions, purifying his mind with meritorious effort. He attained a state of Sartorial Eloquence within his practice, and became full of inner peace and bliss as a result of his diligent efforts in renunciation, and austere practices.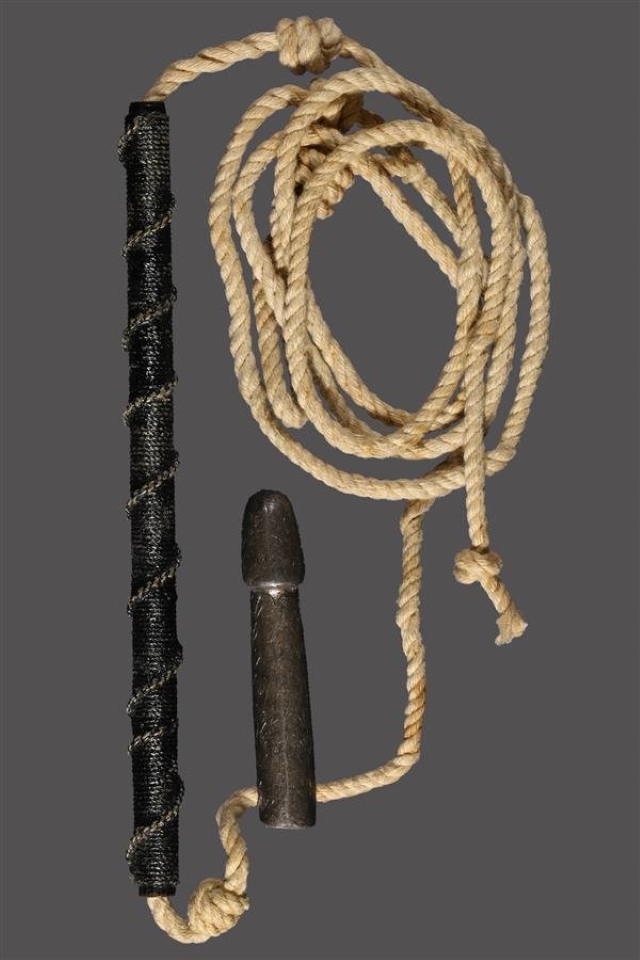 After a long time in the caves and mountains and forests, he began to wander around thee land, and visit various masters and temples to exchange experience and seek out magical Wicha with other Masters. It was during this time that he came to know the Great Luang Por Ee, of Wat Sattaheeb in Chonburi, who was and still is considered by many as one of the top 13 Masters of all time for Wicha Palad Khik, along with the Great Luang Phor Fak of Wat Nikom Prachasan, Luang Phor Hluea Wat Sao Chanoke, Luang Phor Glan of Wat Intarawat, LP Sawai of Wat Bridaram, LP Tim of Wat Laharn Rai, LP Yid of Wat Nong Jork, Luang Phor Ding of Wat Bang Wua, Luang Phor But, of Wat Prohm Wiharn, Luang Phor Soke of Wat Pak Klong Bang Krok, Luang Phu Maekh, and Luang Phor Kong of Wat Wang Sapparot.
(Note from the Author).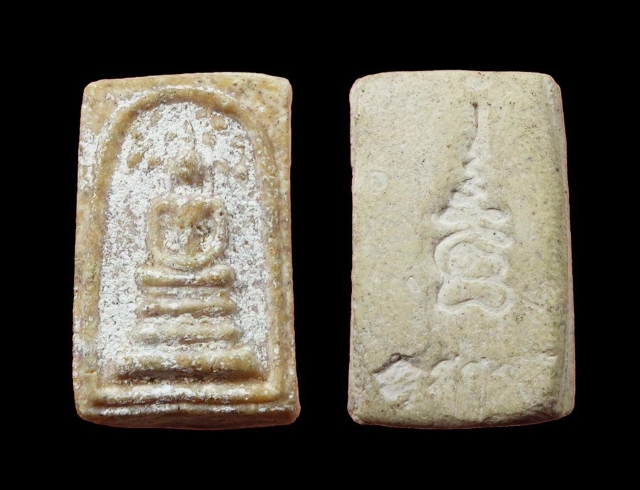 The concept of 'Top 5', 'Top 10', etc, is merely academic, and perhaps something that is hard to say in truth. For there have been many Great Thai Buddhist Sorcerer Monks who could be named within the top ten Masters of any amulet, and this way of classifying amulets and their Masters, is more relate to popularity with collectors, and speculative investors, than faithful devotees, for each devotee chooses which Monk he believes in, and each expert might have a different list of Monks as his 'Top Ten'. Hoowever, one can say that the thirteen most famous names mentioned above, are indeed the most famous names that come to mind, when trying to think of the most prestigious and powerful Palad Khik of all time.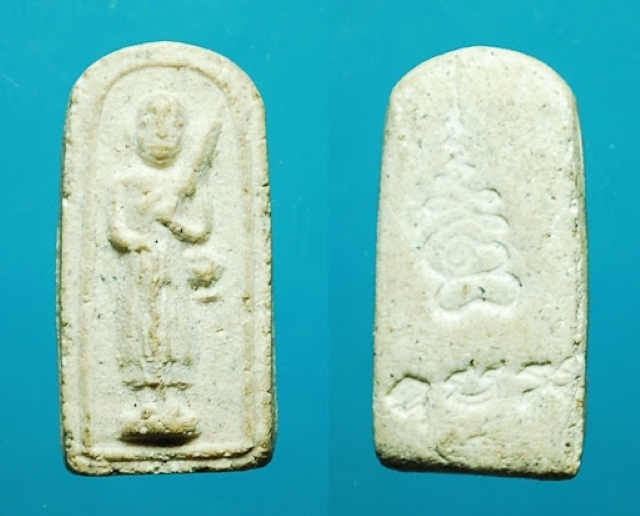 Apart from Wicha Palad Khik, Luang Por Kee was also a master Adept in empowerment, and creation of various other types of amulet, such as various kinds of Takrut scroll spells, Pha Yant Sam Liam, Triangular Yantra Cloth, Many models of Buddhist amulet, and Monk Coins, Pra Somdej, Gamlai bracelets, and herbal powder amulets of many forms.
After the passing of Luang Por Kee, the task of continuing the Magical lineage Wicha was left to the new abbot Luang Phor Tee, who was the Nephew and First apprentice in Magic of Luang Phor Kee himself.
Luang Phor Kee was also famously associated with always accompanying the great Luang Phor Tiam of Wat Gasatrirat when attending amulet empowerment ceremonies, as recorded in the great Blessing Ceremony of amulets of Wat Chalong Phukhet in the 2511-2512 BE edition, the Pra Putta Chinarat Buddha Blessing Ceremony of the 3rd Regional Army at Wat Ta Gwian in 2514 BE, and many other famous ceremonies, all of which were attended by both monks in unison. It was said that they complimented each others empowerments, and amulets blessed by both monks are especially highly regarded.
Below; Takrut Long Rak Pid Tong LP Kee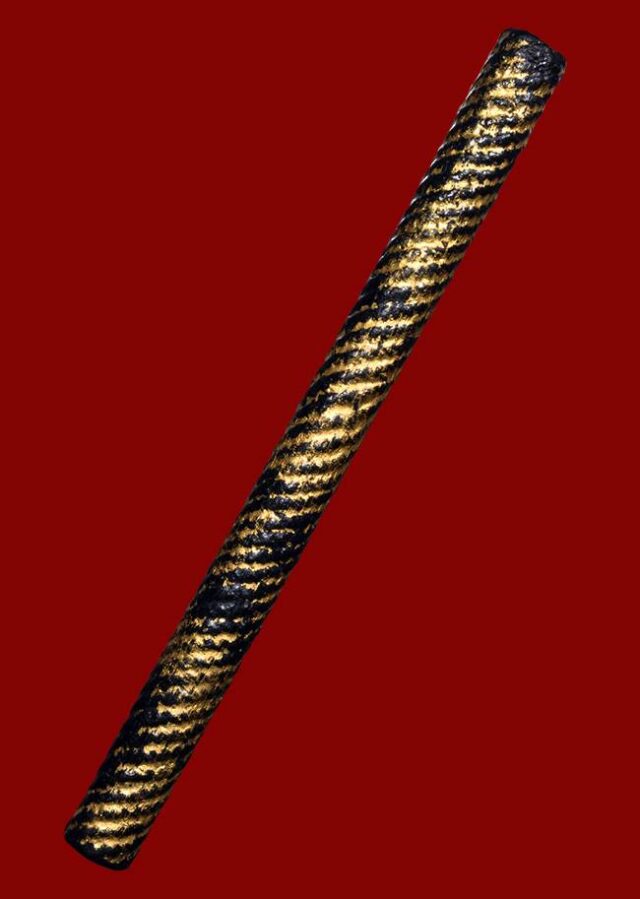 As to the reputed powers of the amulets of Luang Phor Kee,they enjoy a multitude of highly acclaimed tales of miraculous events and legendary powers from those who have worn his amulets, and experienced unexplainably miraculous events in their lives, including many which becme nationally reputed news. His amulets are hence famous for their Kong Grapan Chadtri-Klaew Klaad protective invincibility powers.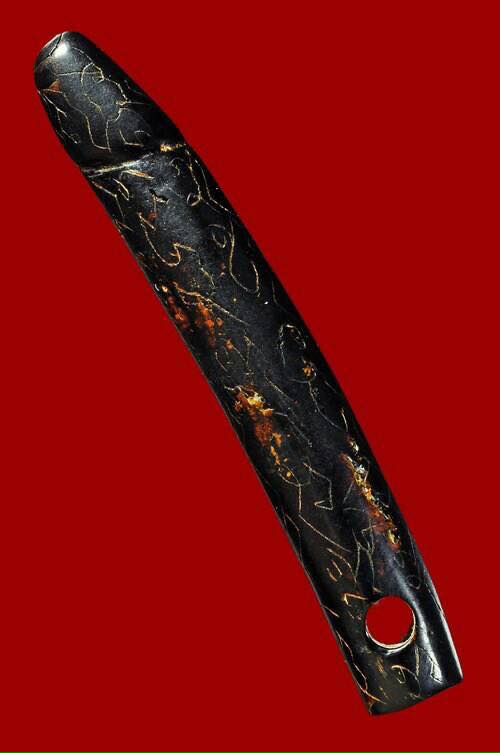 As to the Palad Khik of Luang Por Kee, one can say their reputed power is reflected in the olden days rhyme of Thai devotees of Palad Khik, listing the names of the makers of the top 4 most powerful Palad Khik; "Hluea – Ee – Kee – Fak" referring to Luang Phor Hluea, Luang Por Ee, Luang Por Kee himself, and Luang Por Fak. This shows the Palad Khik of Luang Por Ee to be within the top 4 most preferred amulets in Thailand with Thai Buddhists and Aficionados of the Palad Khik.
Use this Kata as the Hua Jai heart Mantra to awaken and keep the power resounding within the Palad Khik of Luang Por Kee when wearing it;
MA A U NA RA GA RANG JA PA GA SA JID DTANG BPURISO JID DTANG PA KI NI MAE AE HI JI HE RUU NI AE HI MA NUUN YANG JIDT DTANG JIDT DTANG BPIYANG MA MA NA MA PA TA
This is also the Kata which Luang Por Kee used to empower the Palad Khik with, and so this Heart Mantra is imbued within the Palad Khik, embedded using his own living breth )Prana Energy).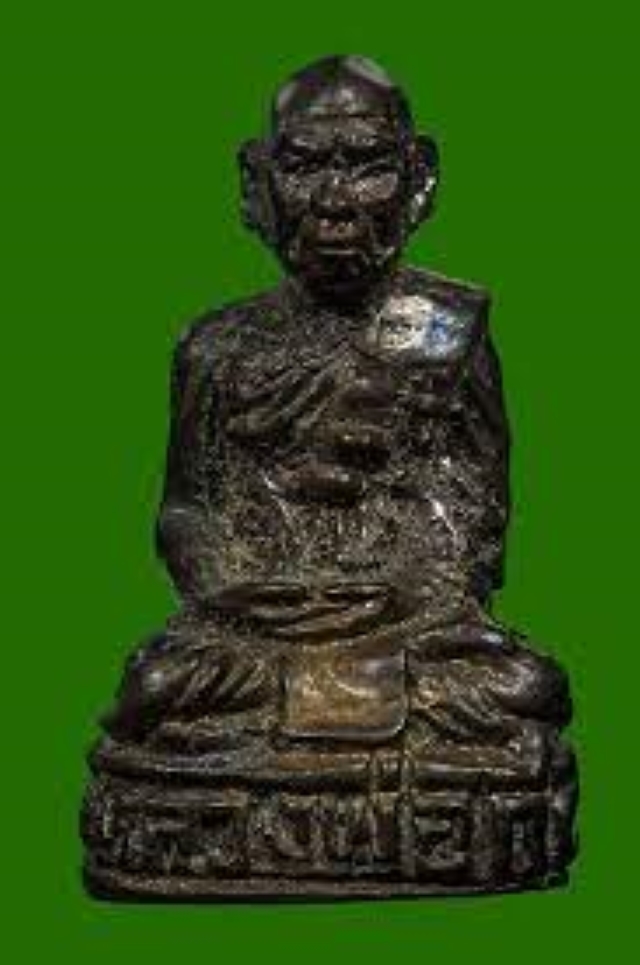 As Luang Phor Kee was still alive, he wold usually not take monetary offerings for his amulets, except for his Palad Khik, which required the Devotee to make merits to the temple and Buiddhism, as part of what makes the Palad Khik work for the particular devotee. He would say to the receiver "These Palad Khik are very powerful, and are not easy to make, and require making of merits. Take good care of it, and it will protect you well throughout your life, until your time is come."
Luang Por Kee used the funds of Merits made for his Palad Khik, to complete the building of the Uposatha shrine room of Wat Huchang, completing whhat is considered the most meritorious type of building to male in a temple enclave, along with the Chedi Stupa, which also brings immense merits in multiple lifetimes, or ascension to higher realms, if you build one for Buddhism.
Luang Phor Kee also made many Rian Kanajarn Guru Monk Coins, in many editions, all of which are both rare, and immensely preferred Pra Nitom Master-Class amulets, which are very difficult to find, even for viewing only, never mind to reent (buy). His 2506 BE edition of Pra Somdej 'U A MA', in various models, has become a legendary classic edition, for their content of Wat Bang Khun Prohm and Pra Somdej Wat Rakang broken amulets of Somdej Toh in the Muan Sarn Clay, and the blessings of 108 Top Master Monks of that Era present to empower them at the third largest blessing ceremony in Thai Buddhist History at Wat Prasat Bunyawas.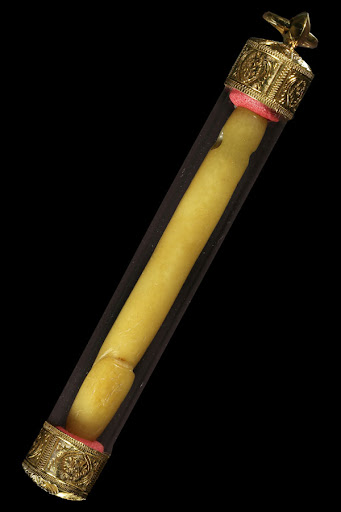 The ceremony was held to repair the burned down Uposatha Shrine Room fo Wat Prasat, with Gaeji Ajarn such as Luang Phor Tim of Wat Chang Hai, Phor Tan Klai of Wat Suan Khan, Luang Phu To of Wat Pradoo Chimplee, Ajarn Nam of Wat Don Sala, Luang Por Tob of Wat Chon Daen (Wat Chang Phueak), Luang Phor Sud of Wat Ka Long, Luang Phor Prohm, of Wat Chong Kae, Luang PhorJong, of Wat Na Tang Nork, Por Tan Khiaw, Wat Hrong Bon, Luang Phu Doo of Wat sakae, Luang Phor Guay of Wat Kositaram, Luang Phu Si of Wat Tham Khao Bun Nat, Luang Phor Daeng Wat Khao Bandai It, Luang Phor Noi of Wat Dhamma Sala, Luang Phor Mui of Wat Don Rai, Luang Phu Perm of Wat Klang Banf Faew, Luang Por Boey of Wat Manaw, Luang Phu Nak of Wat Rakhang, Luang Por Pae of Wat Pikul Tong, and many other Great Masters.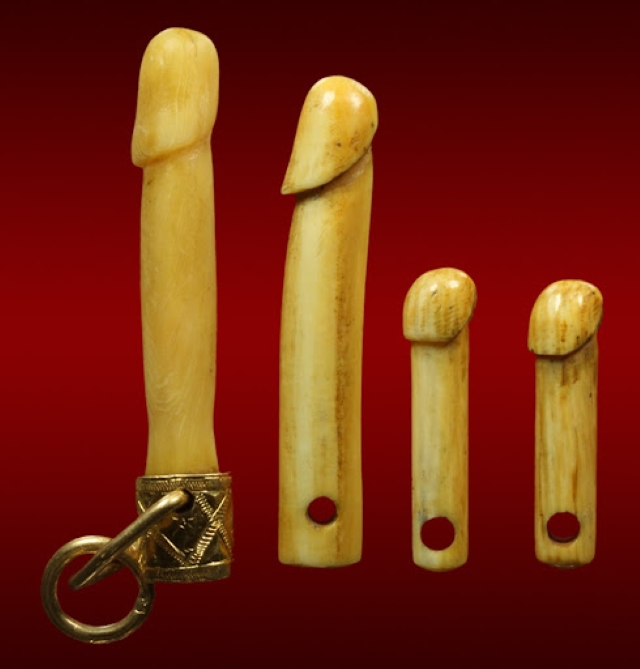 The Pra Somdej Hlang U A MA LP Kee is hence counted within the pantheon of amulets of the Great Wat prasat Bunyawas Edition of Historical Fame and Legend. Luang Por Kee became highly rumored for his powers during this ceremony, for he donated many Takrut, to smelt down in the casting of the Buddha Image for the Uposatha, but however hot they forged the Chanuan metallic Muan Sarn sacred Alloy, Luang Por Kee's Takrut would not melt! This caused a furor with the devotees, making them seek his Takrut like hotcakes. These days it is very difficult to encounter a Takrut of Luang Phor Kee, for this reason.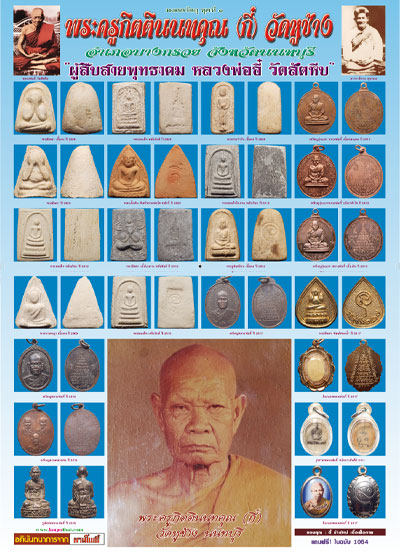 Luang Phor Kee remained Abbot of Wat Huchang serving his devotees, the comunity, the temple and contributing to Buddhism, as well as develping his Magical Powers throughout his trajectory, until is passing, on the 10th March 2522 BE at the age of 78. His amulets remain aongst the most popular with Thai Buddhist Devotees of Paklad Khik, Takrut, and those adherent to the great Wat Prasat 2506 Ceremony, for his Pra Somdeh U A MA amulets.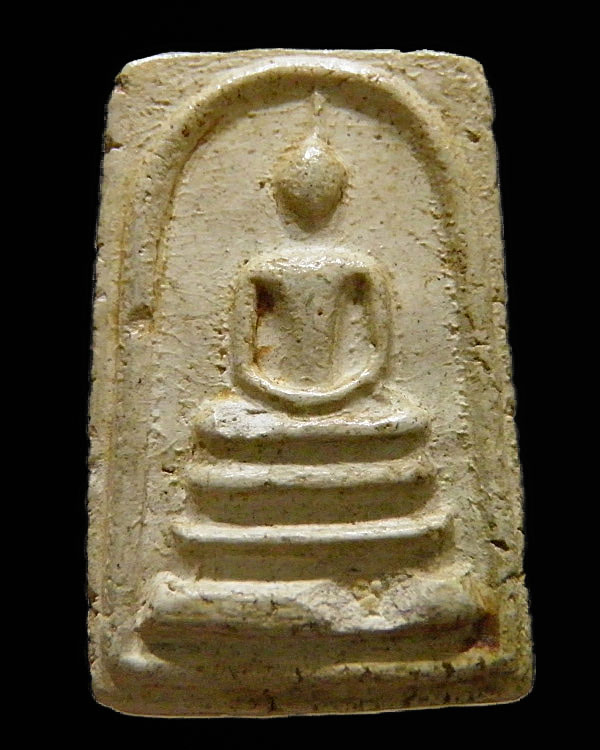 ---